Podcast: Play in new window | Download
Subscribe: iTunes | Android | RSS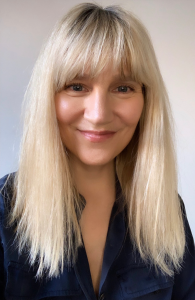 If you are transitioning into an executive or leadership role in an organization, you can find yourself dealing with incredible loneliness. You also deal with a change in power dynamics, gaps in information, and a lack of support systems. It is difficult to prepare for the change from "getting work done" to being an "influencer". As a former COO, today's guest, Suzan Bond, understands the struggle of the transition. She joins me today to share some ways you can combat loneliness and ease the transition.
​​Suzan is an executive coach and organizational strategist who has spent over a decade in technology. She's a regular contributor to Fast Company where she writes for the Work-Life section—covering leadership, personal effectiveness, and productivity. She has an educational background in psychology, organizational behavior, and community organizing. She received her coach certification from the Coaches Training Institute.
In this episode of Simple #Leadership, learn some steps to combat loneliness in leadership from special guest—former COO and Executive Coach—Suzan Bond. #leaders #leader #loneliness #transition #management #communication
Click To Tweet
Outline of This Episode
The difficulty of a transition into leadership
Suzan points out that many managers and leaders aren't prepared for the transition into an executive role. They go from deriving their value from the work they're able to complete and suddenly have no direct impact. Instead, they must learn how to influence others, essentially working through other people. This process can lead to a struggle, a feeling of a loss of control or perceived power as they're pushed outside of their comfort zone.
Suzan believes that you must acknowledge that you are making a significant transition—and you cannot underestimate the mindset shift you must make. On a basic level, you may be gaining autonomy or a pay raise. But you'll also likely deal with long hours and significant demands on your time. You will be changing how you operate on many levels and must be mentally prepared.
'Gaps in Information' and the connection to loneliness
Our culture has made a large shift towards being transparent and open about everything from how money is spent to sharing how much executives in a company make. But finding the right balance of transparency is a delicate balance—and often keeps leaders up at night. They question themselves: "Am I being open enough? Am I giving enough context"?
On a more complex level, they may desire transparency but be unable to give it due to legal issues or simply protecting employee privacy. Leaders are often criticized and misunderstood because they cannot share all of the reasons behind the changes they implement. It leads to a feeling of awkwardness as a leader.
People think you're incompetent or label you as uncaring—and you simply can't defend yourself. Whatever the reason, there are times you can't share all of the information you have. All of this can exacerbate the loneliness you feel. To overcome this dichotomy, you must rely heavily on building a foundation of trust with your team.
Learn about 'Gaps in Information' and the connection to #loneliness—and how to combat this in a #leadership position—in this episode of Simple Leadership. #leaders #leader #loneliness #transition #management #communication
Click To Tweet
The interplay between trust, vulnerability, and confidence
As a leader, you have to actively work to build trust so when there are times you have to fall back on "trust me"—they do. It must be prioritized above "proving yourself" and implementing new strategies. Suzan recommends spending time doing a "listening tour"—actively engaging with people in your company to gather information and gain insight—and lend a listening ear. It helps you build a foundation of trust and learn how to connect within your organization.
With the high demand for openness and vulnerability, you must learn to find a middle ground. We are expected to be vulnerable while still projecting confidence, which is a delicate balance. Suzan and I agree that showing your humanity goes a long way—you don't have to pretend to be superhuman when you're not. She shares some simple ways you can project vulnerability in conversations, so be sure to listen.
How do you combat loneliness in leadership?
Suzan shares some tips she believes will help ease the transition and combat the loneliness of the new role:
1. Establish a morning ritual (embrace solitude). Set aside time for yourself to process what's happening in your organization, how people view decisions, and even how you're communicating. Suzan's preferred mode is writing with pen & paper—she'll often have moments of clarity on issues she's dealing with.
2. Build a support network. Reach out to someone on your executive team or seek out a coach that you can be open with. We all have confidential information floating around in our heads that we can't talk about—it can be isolating. It's one of the contributing factors behind starting this podcast.
3. Find a "best friend" at work: Gallup research found that higher employee engagement correlated with having a best friend at work.
4. Have a life and interests outside of work. Many leaders define themselves by what they do on the job. But you need to have hobbies and interests outside of work that ground you, bring you joy, and allow you to relax and relieve stress.
To hear our full conversation and other tips and strategies to manage a transition into leadership, listen to the whole episode. You'll enjoy Suzan's joyful personality and learn from her extensive expertise in the field. Also, be sure to look at the resources we've listed below for valuable insight—written by others who've successfully made the transition into leadership.
How do you combat loneliness in leadership? Learn some strategies from executive coach @SuzanBond in this episode of Simple Leadership. #leaders #loneliness #transition #management #communication
Click To Tweet
Resources & People Mentioned
Connect with Suzan Bond
Connect With Christian McCarrick and SimpleLeadership
Subscribe to SIMPLELEADERHIP on
Apple Podcasts, Google Podcasts, Spotify, Player FM, TuneIn, iHeart Radio
Tweets
How do you navigate the difficult task of a transition into leadership? Learn some simple strategies from my guest, @SuzanBond, in this episode of Simple #Leadership. #leaders #leader #loneliness #transition #management #communication
Click To Tweet
In this episode of Simple #Leadership, @SuzanBond and I talk about the interplay between trust, vulnerability, and confidence as a #leader. Be sure to listen! #leaders #loneliness #transition #management #communication
Click To Tweet
Transcript Below
Read Full Transcript
Christian McCarrick  
This is simple leadership. Welcome. Thank you to our sponsor, all zero for helping make the internet a safer place by offering identity as a service and supporting this podcast. We're here to learn from New and seasoned technology leaders who all share a passion for improving the craft of technology management. Let's take a deep dive into management and leadership challenges and best practices specific to Software Engineering and Technology teams. Do you want more engineering management leadership tactics and information? Subscribe at simple leadership.io to receive the latest updates from this podcast. Hi, I'm your host Christian mckarrick. This is the simple leadership podcast. Welcome back. Today's guest is Susan bond. Susan is an executive coach who works with technology leaders. She's the former CEO of Travis CI and has spent over a decade in technology mostly at scaling companies. She's currently building a product to support new leaders and making the transition from management to executive leadership. She's a regular contributor to Fast Company where she works for the work life section. Covering leadership, personal effectiveness and productivity. She has an educational background in psychology, organizational behavior and community organizing and received her coach certification from the coaches Training Institute. On today's episode, we discuss the issue of loneliness as a new software engineering executive. Good afternoon, Susan. Welcome to the show.
Suzan Bond  
Hi, thanks so much.
Christian McCarrick  
Absolutely. Now, where are you calling in from today?
Suzan Bond  
Brooklyn, New York.
Christian McCarrick  
Brooklyn, New York. Awesome. You know, I actually get a decent number of my guests on the show from New York and I grew up there. I think a lot of my listeners know so always great to talk to somebody, a fellow New Yorker.
Suzan Bond  
Wait, where did you go up? I did not know that.
Christian McCarrick  
I actually grew up out on Long Island. And then I my parents and I moved to the Upper East Side. So I kind of kind of split between Long Island and the Upper East Side. I go back there visit my family. It's great.
Suzan Bond  
Oh, very cool. Yeah, that's awesome.
Christian McCarrick  
So you know one thing I always ask all of my guests to just a high level brief background, you know how you got to be where you are today. You know, what makes you who you are and what you're doing today.
Suzan Bond  
I've always been really fascinated with the place where individuals and organizations or larger groups meet my whole life. I studied it, I read books about it, you know, I read books about leaders when I was 12, there was like this whole shelf in the library, and I read every single book on that shelf. That was like such a nerd. My Library card was my best friend. And so I've always been really fascinated with that. And that's sort of an introduction to sort of, like, how I got into the field. You know, I studied psychology and organizational strategy and those things in school. And then I think that the path really into where I am today started with, I managed a project management department in technology. And so that was my first real introduction to management and leadership. And I thought, Oh, I like this. And that took me into going to get coach training and it kind of just went from there. So that was sort of like the genesis of of that and then I do stints as Director of Career Development, and then my most recent was CEO of scaling startup. And I've worked for myself off and on. But I've also worked at every stage of business but most frequently, scaling startups. That's like sort of my… I like it. Like I call them the awkward gangly stage of like the juvenile, things are growing. And that's the stage I like.
Christian McCarrick  
Yeah, yeah. I kind of like that, too. And I keep going back, you know, to the thing, and it's very painful. But you keep going back. I don't know why sometimes. That is right. Feel, at least I feel I can make one of the greatest impacts. And that always feels good, right to take it through that adolescent stage.
Unknown Speaker  
It does. There's a lot of there's a lot of like, risk and potential stress, but there's also high reward and some people I think, if you enjoy the chaos there, and making sense out of it, and that's what's exciting for you. It's a really great time of the phase of business to work and so we share that in common.
Christian McCarrick  
Yeah, total anecdote. I was at a dinner last night. With Plato, it's an organization I actually do some coaching with. And one of my first mentees that I had years ago there, as a beginning manager, I just saw him on the platform as a director now who is mentoring other people. And I kind of thought that was so cool.
Suzan Bond  
That's, that's awesome. Yeah, that's great.
Christian McCarrick  
So kind of as a coach now, especially with executives and managers, and I have often asked the question of engineering managers kind of what mistakes they made. But in your case, you know, I can ask you what mistakes other people made that you see in coaching them, you know, going from that transition from manager end or that transition from manager to lead more executive.
Suzan Bond  
Yeah, mistakes I made too.
Sometimes you're like, "Oh, you spot that mistake? Yeah, you got that one? Yep. Did that one? Yeah." I would say that. I think there's a couple of big things. I think one is just understanding that making the leap from manager to leader it's just really, it's different. It's much bigger than me, people think and people who have Then in executive leadership, say, I think then move from manager to leader or executive was a bigger jump then from individual contributor, so to speak to manager. And I think part of it is because we don't treat leaders as if, like, we think, oh, the well, they're big, they're ready to go. They've got this. They don't need support, like, that's why we hired them. And I think that's part of it. And I think where they struggle is a couple of areas. One, and before this, even as a manager, many of them derived their value in their work, what they thought their value was. So for many of them, they derived their value or what they thought their value to the organization was was in executing and getting things done even as a manager, right, you're still close to the work, you're managing the work, you're making sure it's getting done. And they have a hard time making a turn into being an executive. It's really about overseeing and influencing. You know what it what that means, right? It's like you have to make that turn. And I find that the ones who really struggle is they're still going down and trying to get into the work and like, wait, but I need to get my hands on the code. You know, I think I need to get in there. And, you know, folks have said to me, I'm nervous, I don't feel confident in my role anymore. And when I said, What's that about? If the code something goes wrong in the code, I can't get in there and fix it. That's a great example of what you know that that shift the mistake, right is that they don't realize that it's like a mental shift.
Christian McCarrick  
Mm hmm. And a loss of control and power, I think in some cases, right? their comfort,
Suzan Bond  
right, and how they see themselves—"I get stuff done for the company, I can ship but now it's like, oh, but now I have to influence Wait, what? What's that right?" So they have to derive value and change their their mindset shift right along with a loss of control because you do have to work through other people.
Christian McCarrick  
Exactly. And Do you have any tips then for managers making that transition to executive, any like top thing you would say, hey, focus on this, or you need to learn this anything that stands out to you.
Suzan Bond  
Yeah, I mean, a couple of things. One is really understanding that you're making a transition. I know that sounds basic, but sometimes people just think, Oh, yeah, I get more autonomy. I get to have more impact.
Unknown Speaker  
Yes. And you need maybe a pay raise, pay raise, right? Yeah.
Suzan Bond  
Yep. Autonomy impact pay, raise, and make sure that you don't underestimate the mindset shifts. So making sure you get support, I think, inside your organization, developing also a network of other people who are executives, some who maybe are further down, but other some who are maybe closer to where you are. So you have people to talk with and help learn from other people's mistakes and help you see yourself and then of course, get an executive coach because they can help you. I mean, it's, you know, they're paid. That's what they're paid to do.
Christian McCarrick  
And we'll get into that a little bit more. Yeah. You know, I think the main topic today, you know, as we chatted before this episode to focus on is really around the loneliness experienced as an engineering leader. Now you have interviewed and coached many tech leaders about their struggles. How would you say the concept of the theme of loneliness for ranks as far as their kind of top struggles?
Suzan Bond  
I think it varies a little bit depending on time in role. I think that leaders who are more experienced would say it's their second leadership role, or they've been in leadership about three or four years. I think by then they figured out their support systems and they've been able to process and say, Oh, it's not just me who's feeling this, there's not something wrong with me. There's, again, it's like I've undergone this shift and that's why but I would so I would say like as they get more experienced, loneliness gets better. Those I don't know that it always goes away, depending also on who else is around them and what the organization is going through. But in terms of like new leaders, I would say it ranks in like probably like the top three. I would say that's pretty high up.
Christian McCarrick  
Yeah, no, definitely. I mean, you are an executive yourself to, you know, how did you kind of struggle with some of that loneliness as well?
Suzan Bond  
I did. You know, more than I sort of thought, I think it surprised me a little bit. And honestly, it snuck up on me. I didn't realize until I was like, I feel lonely. Why do I feel stressed? Why do I feel so tired? Yes, the calendar my calendar was busy. Like any executive, right? I would get up at five or six in the morning sometimes to work with my European folks. But then I would have my Pacific Coast both two or three o'clock then they want you know that I'm supporting them. So sure, there were long hours and a great number of demands. But what I discovered was I was losing energy from because I felt lonely and I didn't have quite enough support systems. I think it was also you know, I mean, depending on the size of an engineering leader You will definitely feel that for me, it might have been a little bit exacerbated because my role as a CEO was really supporting the entire organization. Dear me like so I think that it was exacerbated a little bit by that.
Christian McCarrick  
Sure. I was reading and I think in the post that you wrote online, which is a really good post on this, and it will put it in the show notes, simple leadership.io, if any wants to look at that and read it in more detail. I think there was a quote, even on your Twitter stream you put on there about the concept, you can be in a crowded place, but still feel lonely, right? And it's like you have meetings all day you're not like with people. So being around people does not mean you can't be lonely. Those are not the same thing.
Suzan Bond  
Exactly. I think it's like what do we understand loneliness to be personally, I have never felt more lonely than when I was in a crowded room and I didn't feel understood or you only mean like, I think it actually makes it feel worse. But the worst part is that we don't get that we're live but you're around people all day. How can you be lonely?
Christian McCarrick  
Yeah, that's right. You know, out of curiosity, and will continue Kind of on this film industry. But what were some of the other top struggles that you know execs go through as well, I'm just out of curiosity.
Suzan Bond  
I think part of the thing that executives can struggle with is the influence piece, which is, okay, so you're used to working in your team. And now you have to work across an organization. Right? As you know, right. You have to work with product, you have to work with marketing, you have to work with the people team, you have to work with revenue or sales. And I think that can be really hard because they have to that means that they have to define their also they have to define their team differently. You don't have any say over those people. So that means influence and how you work with them. And that collaboration becomes critical. And I think that that I think that that's just that's something that many nearly all of my execs we talk about every single one of them talks to me.
Christian McCarrick  
Yeah, and I think that that's a good one. You know, I'm just kind of curious about some of the things you you've noticed and that aligns a little bit you know, I can talk about that all Day Two other struggles. But we'll focus on this topic here today I could talk all day about all these great things. I think one thing you also mentioned that that caught my eye in your article was the concept of loneliness versus solitude kind of wanting to go into a little bit about what you're talking about in that order.
Suzan Bond  
Yeah, I mean, I think loneliness is really about a state of mind. It's not just about being alone. It's like what we said, you can be in a crowded room and still feel like the loneliest person, like you're on your own little island, which is awful. I'd rather be alone and feel lonely than being a big room and feel. But loneliness is really about a state of mind. And it's like feeling misunderstood or not connected to other people. And I think, I mean, I think about a lot of it is like, such as existential angst, but it's like a deep, feeling unseen, you know, or like other people just don't connect with you, which is a very tough feeling. Whereas I would say solitude is a much more positive place where we're going internal, this time. But instead of sort of in a negative way, it's about understanding ourselves better and thinking about like, what do I think about understanding what's on my mind? How do I really perceive that issue or feel about that issue? Or what are other ways I can see it. So it is more about going internal and a really positive way.
Christian McCarrick  
I think that time is super important. That self reflection time that solitude time where you need to whether you're an introvert, you need to recharge, or you need to just do that strategy planning, you need to think about the future versus the fire that's at the door, which is an executive. I think that's another transition that I think people have to go through right thinking a little bit more about the future and not just the current fire because you have to, there's delegations, all the things you need to do to try to deal with that, which you know, we've talked about in the past as well. But I want to go into the details of in your article and then the post you put out. I want to go into some of those details you mentioned about some of the top causes of information, kind of going to Some of those and one of them you mentioned was gaps and information that gaps information can exacerbate some of that feelings of loneliness. So let's go into that a little bit more. What do you mean by that?
Suzan Bond  
You know, listen, there's a big trend around transparency. And I love it. I am all for it. I think transparency is really hard to live. You know, I mean, like, it just is, I love the efforts, like if you think about buffer buffer is doing a tremendous amount of work around organizational transparency, not just internally, but also externally. I think that's wonderful. I want that trend to continue. And I think people even if they're not in, let's say, a radically transparent organization or a stated value. I think leaders are still trying to be as transparent as they possibly can. It's something I think that actually keeps leaders up at night. That's what I hear from leaders. I know what kept me up. Am I being transparent enough? Am I being open enough? Am I giving enough context? And the struggle, you know, as I'm sure you know, is that there is just simply information that sometimes you can't see for legal reasons, or for there's a ton of people reasons doing like, over but like personnel, you're like, I went back to the 80s there, but like things that address people's, the humans in the business that you just can't share. And I think that those gaps in information can be hard because then the team doesn't actually have always have all of the, they don't have all of the information and you're sort of like, trust me.
Christian McCarrick  
Trust me,
Suzan Bond  
which is awkward as a leader, right, you're like, I understand why this may not make sense or why it's tough. And I think that the result of that gap in information is that the team members can be upset about things and and not because they don't understand which I it makes perfect sense to me, right? Like you don't understand the decision. I'm always like, why but why did you do that? So I think I can see me being upset about that. And I think what can happen is that then leaders feel misunderstood. Are the people think? I think sometimes what can happen is either they can look at you like you're incompetent, or they can look at you like you don't care. And then of course, that can probably feel lonely, when those are not your experiences. That makes sense.
Christian McCarrick  
Yeah, totally, you're trying to do what's best for them, and maybe the company, they don't know that. And as a leader, you have to have somewhat of thick skin. Because you'll get, you'll get attacked, whether it's in person or in a group setting or you know, on Slack, and you're like, and you can't, in some cases, defend yourself not because you can't say something and then you do have to go that will trust me, they don't have the context. And it's rough. You know, I've read studies to that by withholding things, whether it's in any type of relationship that increases your stress levels, and this is the same thing.
Suzan Bond  
I would love to read that article actually, I think that's exactly it like with withholding things done definitely increases stress. For sure. Well And I think it's really interesting to I made just made a connection to, you know, if we go back to what we were talking about earlier, which is what are some of the the areas where new execs can sort of fumble a little bit related to influence is building trust. And you because you have to have trust because of those gaps in information. It's going if you have a little bit there, then that, trust me, goes a little bit further. You know what I mean? 
Christian McCarrick  
Bhe trust nank.
Suzan Bond  
Yeah, yeah, exactly. building that trust bank. And I think a lot of times execs come in and they want to prove themselves they want to have a big strategy document. And my opinion is spend time like doing someone's called it like the interview tour. I cant rember they called it and I think that that that the listening to her, I think the listening to her is actually just as powerful around that building trust. So when you get to the gaps and information phase, you have some foundation for a relationship.
Christian McCarrick  
Yeah, no, I agree. And I've gone through this even even in my career. current role, as you mentioned, the personnel issue, someone might for whatever reason is needs to depart the company. And then the rest of the team feels like you aren't transparent enough. But what are you going to do? I mean, you can, when you mentioned there's legal reasons and two, it just might not have worked out, I might have a personal reason or a health reason or any other things that you just you can't disclose.
Suzan Bond  
Kinda also protect that person, because they have a right to privacy around—maybe they're dealing with something. It's hard. And of course, at the same time, the team members probably feel shocked because for them, it might have came out of the blue even though you had been working on it most the time for a long time. It's always that balance.
Christian McCarrick  
Yeah. And not to get into a flame or anything. But I also have noticed that the concert transparency, when you're dealing with more of the millennial generation, I've also seen that there's more expectation of this full transparency, which they will do to each other. But you know, it doesn't necessarily, there's some things as you mentioned, us can't talk about or sometimes transparency. There's just so much information that if I was to give everyone everything, they'd be overloaded and couldn't do their jobs.
Suzan Bond  
It's a fire hose, right? Well, and also for you to sort of digest it and to be able to add context in a way that they could understand takes a tremendous amount of effort and you have to like is, you know, you gotta juggle your priorities. Where do you put your energy? Which fire Are you trying to put out? Because you are surrounded by them?
Christian McCarrick  
Absolutely. Kind of getting to one of the other points to power dynamics, in your experience, and in talking with the people that you also coach, define how the power dynamics and kind of add to that loneliness factor.
Suzan Bond  
Yeah, so when I say power dynamics, I think this is actually a really hard one for most execs, because even though they have more autonomy, they don't quite realize that other people see them show differently. Sure. Right. So when they might toss off a comment. People are like writing a lot. Oh, you said to read that book. I read it and it's One exact told me that they were like, when did I say that? Well, you mentioned it in this email. And this was a real moment of where this, you know, it was about a, you know, very technical topic, and then the person thought they were going in that direction. And leader was like, Oh, no, I just, I just thought you might be interested in it. So they don't think they realize how much a tossed off comment might impact. And you know, power dynamics are not just I mean, it's about your actions, right? What are you what are your actions? What are you reinforcing it even as simple things as like, if you are co located where you sit, who go to lunch with, and but it's also all of those communication and the way that we speak to them. And I know I talked about in my article, I worked very hard to connect with my team. And they were all in Europe, and I was in New York working remotely. And so I worked really hard to connect with them. And I realized, and I worked really hard to build trust with them really hard, and I realized I will always be their boss. And we were pretty darn close. closes a team. But I think that was a moment I thought, Oh, yeah, this is a very different relationship. I've been a manager many times, but I'm not used to being you work with the CEO you have influence across the company. Now I was like, Oh, yeah, I mean, there was no conflict there for us. But it was just a moment where I realized, Oh, I doesn't matter what I do this power dynamic is always going to be
Christian McCarrick  
Yeah, absolutely. Even with my teams, I'll have some icees. And they may be will feel reluctant about scheduling just a meeting with me or skip level or and it because oh, I'm the VP I'm so busy. I'm in charge of all the stuff I you know, I'm not as important like, and it hurts me a little bit, because that's not how I try to come off. Right. But as you say, it's that power dynamic, and it's just assumed,
Suzan Bond  
Right, exactly. And I think that's true what you said about thick skin and it does hurt you and and you have to learn how to not let it hurt you because you know, you're like that's not how I feel at all. Yeah, and I think in some ways you have to accept that no matter how hard, you work to reduce that power dynamic that is still there. And you have to keep finding ways I'm sure as you did to make sure they feel welcome or to reach out to people so that you can try to, like remove as much of that gap. You can erase it but as is to narrow it to as small of a crevice as you can make it.
Christian McCarrick  
Yeah, absolutely. Now, I'm going to ask you kind of a specific scenario, under the power dynamics issue. There's always the case like if you're an icy and you get promoted to a manager, and then you have to manage your former peers, that's one level. But do you feel that going from you know, kind of a manager to an executive is even a stronger kind of pull there like it's a stronger dynamic difference, maybe due to competition or more power dynamic seems that do you see that at all with some of the people you coach?
Suzan Bond  
I definitely think it can be that way. I think it depends upon what's going on inside. Organization around openness and transparency, how execs are viewed. And I think also the previous relationships that you've had in in the organization. I mean, we all know that there are some managers who've been promoted, and people are really excited. And there are some who are promoted and people are less excited I because of lots of different reasons people people are humans. But I do think there is a bit of that leaders have to be cognizant of that that relationships will change and that there can be there's just an adjustment period there.
Christian McCarrick  
You also mentioned the unrealistic expectation on leaders. And in one case, I think you mentioned in the article as well, someone mentioned to someone you had coach and sort of mentioned, how do you show kind of that vulnerability, which is important, but at the same time, like projecting confidence and steadfastness, especially in times of crisis, where your team is looking for you, and if you are panicking, they're going to panic. How do you do that balance? How do you coach the executor It is to find that balance.
Suzan Bond  
When that person told me I just thought, wow, they really, they just articulated that so incredibly well, that challenge that they face. Because there is a call for us to be, I think at the same time, we expect leaders to be perfectly up, but actually also want them to be vulnerable. It's like these two things happening at once, which is an interesting sort of place for the years to occupy. That one big variability is also the size of the company if you have like a bunch of VCs because there's also more stakeholders that you actually have to be aware of customers and internal team and, and VCs and investors and all of that, those sort of things. I think that's an interesting challenge. I think that first of all, you have to understand what's right for you, as a human being some people tend to just be a little more guarded than others. I tend to be open but guarded, like I'm a little bit of a tweener in that way. And so, I think that you have to find the place where maybe you feel a little bit of an edge To be vulnerable, but not so much where you feel like so uncomfortable, like you might throw up joining me. There's a little place that I think, how can I share the real things that are happening? And I think it can be simple things. Like, I know, this is disappointing, I'm disappointed to, or this didn't work out the way I wanted to. And I'm looking at that. I think simple statements can even small things like that can help just give a tiny peek into a leaders mind.
Christian McCarrick  
Sure. I think that's important showing your human I think goes a long way. You know, it might take some of that pressure off of being you know, superhuman when you're not. You also mentioned helping with some setting expectations. You mentioned a morning ritual. Having a ritual in the morning can kind of help you prepare, what are some of the things you might recommend for a person looking to do that?
Suzan Bond  
Yeah, actually, I think I'm morning ritual. So glad you brought that up a morning ritual is really important, I think for every leader before their date. gets pulled into meetings and everything else so that they can listen to themselves. I think morning is great. But anytime that you can take that is fantastic. And I think really the goal of it is to just really have a time when you can block out all of the inputs, so that you can listen again listen to yourself. Part of that will be I think ideas come up about handles and how to handle situations. You'll crystallize how you're feeling about something, what you maybe need to say, or I know when I have a my mornings of solitude. I'll often come up with like, Oh, wait, I perceive it this way, but they're perceiving it that way. Oh, so I need to communicate differently. You know, I think there's lots of ways you can do it. I personally think writing is one of the best ways you know, like literally hand writing. I know we're all in technology, but handwriting there's something they've even said there's something different about the way your brain processes when you have when you hand write and when you have a writing instrument in your hand. And so I think that's actually very important. And I think a lot of leaders don't do that, because I think they're so busy taking care of everyone else they forget.
Christian McCarrick  
Yeah. And you're right. It doesn't matter. I mean, I know some people who do something, they get up early, and they'll do it in the morning. And others. It's kind of the thing they do before they go to bed to help unload their racing mind, put it down, prepare for the next day.
Suzan Bond  
That's another way to do it. As long as they get that done is wonderful. I know for me, it was the thing that really helped me a ton.
Christian McCarrick  
Yeah, great. Now, another topic that near and dear to my heart, poor support networks, which I think for me has been one of the biggest contributors to kind of that loneliness feeling and as I talked to kind of some other executives and other managers as well. I've mentioned this before, it's one of the reasons why I started this podcast, just to be able to jam and chat and you know, have a little bit I call my our therapy session.
Suzan Bond  
Love it.
Christian McCarrick  
Other leaders What are some ways that leaders can help to build support networks? You know, what are some of the ways that you can help co or you help coach people to say, one? It's true, you don't have a good support network, especially a newer executive, how can you go about building one?
Suzan Bond  
If you don't mind, I want to step back for a second. George, I think one of the unique challenges about being a leader is that why they're actually more important, because everyone should have one. And I think it just gets harder as you go along. And the reason it gets harder is because of all of the pressure and all the things we've talked about. And I think also, there's fewer of you. And you're all going a million miles an hour, and you're just like, there's a fire, there's a fire, there's a fire. And so I think that what that means is it gets harder to do and also we're not used to doing it because in some ways, our support network we have to work a little less hard earlier in our career because we have more natural peered forms of it. Right, exactly. We are peers or other people who understand when you get to be No leader, there's fewer of you. And then also even reaching out because sometimes feels scary because of all of that confidential information that you sure right? You can't talk to people. Yeah. Well, right, you're like, so this thing sort of happened, you know, my friend, right? Like, it can be tricky to find that balance and it can lead you to self isolate, and not so I think part of I just wanted to go back to that, because I do think it's a little bit different. I think it's important for everyone. But this is the first time we're not the first time but I think a very big shift when someone actually has to create one. So people don't know how to do that. And some people don't they get to that point in their career, and they don't really know how to do it, like I always did my naturally I just reached out to people. And I think it's more about like having a plan, recognizing, again, I'm big on transition, recognizing that you've made a transition you have pushed off onto a new land and you can't see the old one. You're on the middle of a big ocean, going to new land that you think is around the corner. So So a couple things. I mean, it really is about, I always recommend that if you've heard of the gallops done some research about employee engagement is to work for Gallup certified strengths coach, I'm a big fan of their stuff. And most people think that polls are how they make money, but they actually make 85% of their money through what they call human capital consulting. They've great stuff. But so they talk about employee engagement. And one of the important factors is having a best friend at work. Interesting. Yeah, that didn't actually make the article because I mean, it was 2000. Yeah, I couldn't include it. But having the best friend at work is much easier earlier in your career, and I think it but it's still important for leaders. So finding a best friend at work, probably someone else on the exec team though it doesn't necessarily have to be I think that that's one thing is making sure that you have that confident that person who you can be like did you see that thing? How Mike What do you think about that you right, where you can just they have a lot of context and they have the similar information. So you can can just be, you can let down and be yourself and not have to self monitor. I think that's actually the one of the things that is super important to it can happen, but just to make sure that you have at least one of those folks inside the company. And then of course, networks outside are also really important, right other exactly where you feel even where you can just talk about the broad strokes, even though you won't be able to talk about the specifics those that can make you feel less lonely, like, Oh, it's not just my company, or me. I mean, that's part of why I write what I write is because I want to make I ultimately want leaders to feel less lonely and to feel like "Oh, got it, oh, there's other people experiencing the same thing", even when I'm not writing about loneliness is actually a massive reason. I write what I write. And then I'm going to say, obviously, hello, executive coaching is very good for that. And increasingly, companies are really investing in that. But I would say the other thing is Is I really am not trying to be self promotional, I just…
Christian McCarrick  
No, no.
Suzan Bond  
…really believe in it. And then I would say the last thing is making sure that you actually have outside interest. Like, remember that you have a life outside of the company, even if let's say you're not talking directly about work, that's maybe a good thing. Having social time you're being a human being reminding yourself that you're not just always being watched, and you feel a lot of pressure, but that you're just
Christian McCarrick  
laughing and being a human refilling your kind of coffers and getting some self worth to outside of your, because you might have a terrible week or something in your job. And if that's the only thing you have, that you're valuing yourself on, well, that's pretty bad. But if you can distribute that out to whatever else you do, you go to the gym, you walk you yoga, you do art, and you can kind of get some of that good feeling and confidence from other things than the low one one. It will be an averaging effect and not a total effect.
Suzan Bond  
It's a really good point because you can get so consumed. Yes,
Christian McCarrick  
I know, to my detriment. And one thing I want to point out too and again, Back to your coaching piece is most execs are probably going to report to the CEO or maybe a CEO, coo. And they just are not going to have the time for you. Right? So if you think you're going to be exact, and you're going to be coached by your CEO, I mean, you might learn by osmosis. But I mean, from experience to, you know, you're very rarely going to get that wisdom an hour long one on ones where there's this like coaching thing going on, they might point out things you're doing wrong or becomes a very tactical, or you might get a good job. Back to your point. I think that's why it becomes even more important for execs to have that coach because it's a little bit of taking a place of the CEO and, and Frank if you're in golf, or basketball or wherever you have a coach. You know why sometimes management is different, right? It's a skill, you can learn it, you can hone it, you can get better, why wouldn't you want to have every opportunity have to advance yourself and improve?
Suzan Bond  
Yeah, I do think that folks, we don't realize that How little of that time that will get much development or, you know, support unless it gets really critical with the CEO because they are just so busy. I mean, it is no shade on the CEO so you know, busy and the loneliest person in the company for the most part. But yeah, you have to take control of your getting that support you need in a way that I think it ramps it up even though you maybe have done it early in your career. You're right. It's harder. You have to you have to work harder at it.
Christian McCarrick  
Yeah, absolutely. One even a specific theme on this kind of support network to I want to I want to talk about your second that I've personally found is the specific challenges of being a technical executive, where I found most CEOs and other members of the exec team are usually not technical, right? They don't always understand the technical needs. So you're kind of on an island in the executive team. Yes. Where they just Why do you have so many people like I don't understand Like, why is a third of the budget going to engineering which they don't understand about? So it's
Suzan Bond  
why can't we all be co located? Why do we have anyone remote?
Christian McCarrick  
Is this something that other kind of executives have mentioned to you as well?
Suzan Bond  
Yeah, I think it's a really good point. Because, depending on like the structure, sometimes they'll be you know, you know, exec teams, their structure really depends. Sometimes there's the CTO, and VP who sit on the exec team, sometimes the CTO, sometimes it's dual VPS. But it can be very lonely. The only kind of group that might sort of relate might be your product, folks, depending on how your product VP or you know, CPOE, depending on how technical they are. Yes, I do think that they do feel lonely. And I think part of that goes back to the making that turn around, oh, I've got to really figure out how do I connect with folks from very different functions? How do I make sure that the people team or operations or sales understands the question strengths. I have why we do need so many people why we can't just add a feature overnight why these infrastructure costs have to be so high. All of those things I work almost not exclusively with technologies. But most of my folks are from the software side like technical CTOs VPN. That's the people I work with the most. I think it's absolutely true, that they I think, in some ways can feel extremely lonely because of that. Yeah.
Christian McCarrick  
And it's a skill. I think you need to get a CS degree part of that curriculum is not how do you work with your CFO? Right? How do you create budgets? How do you justify expense? How do you translate tech product speak into Excel spreadsheets and PowerPoints and things that the rest of the executive team might understand. So I think that's a skill that it's training some you get it over time, but I think it's something seriously lacking as you come to the executive About how to properly manage up and out at the exact level
Suzan Bond  
100%. Because when you've been going up in the throughout the engineering part of the organization, many times you will talk to other people outside of your area, but you're not having to influence or collaborate or you don't need as much. And now this is really different. It's a different kind of skill set and try to I also like, oh, how do I talk about the importance of this? Make sure they understand why it's important. And how do I put it in words? Because I'm used to just saying to another engineer, well, you gotta get it edited up, right.
Christian McCarrick  
Yeah, totally. Something a whole nother podcast, we could talk about, you know, you've also written about the lack thereof of executive onboarding. And companies like that is something I think, which again, it's a whole nother episode, but just, I think for the listeners out here, too. I like how you put it in that it's a transition, whether you're going to a new company, or whether you're at an existing Company transitioning into that executive role. I view it as a transition take it seriously and know that it's not just the same old.
Suzan Bond  
Well, yeah, that, you know, I noticed that as a COO, you know, part of my job was really supporting the executive, the executive team. And I saw that right away that when, when execs might be, you know, coming on board and having a hard time with it, but I also did, just for some context, I interviewed a bunch of leaders last spring and last summer can just understand what their challenges were and, you know, hone in on that. I came up with three things and one of them was validated what I thought which was onboarding, it's non existent. Like when I asked the question, people literally chuckled like, Did you mean I got my computer? And I got an invite for the executive meeting.
Christian McCarrick  
Yeah, pretty much
Suzan Bond  
but all of them really wanted that and we don't do a good job at that again, because we have our perception around leaders being invincible and ready to go and of course, then we don't want to be like, Hey, I'm I just got this role, but I don't, I could use a little bit of help. So it was one of the biggest trends that I saw. Loneliness was the second trend. And the third trend was executives, you know, really need support around organizational, just some of the functional strategic like acting from an organizational perspective, they wanted more support around the organizational dynamics and working through that. So this person contacts that that's where that comes from. And I the onboarding is the thing that really grabbed my attention and great, I think can help a lot.
Christian McCarrick  
I do recommend a book, their first 90 days, it's not perfect, but as you're going through a transition at any point, first 90 days is certainly a book there. I think there's another book did you mention transitions, I think is another one.
Suzan Bond  
So good by William bridges is so old, but it's so good.
Christian McCarrick  
Yeah. Any other recommendations you have books, podcasts, like anything else that you might recommend for my listeners,
Suzan Bond  
Yeah, a book that I buy for pretty much every one of my leaders comes into coaching is called multipliers. The subtitle is, you know it that's I do. Yeah, the subtitle is how the best leaders make everyone smarter. It's by Liz Wiseman. It's a fantastic book that I think can help folks, especially around making the turn with basically micromanaging right like that, that going down and the influence. It's just such a great book that I give all of
Christian McCarrick  
all of my books. I was discussing this with somebody last night, that book multipliers and they mentioned the kind of the converse of that, which is like the subtractors. Right, there's the there's the opposite of that and you have to kind of watch out for that as well. Now, you are a coach Now give me like the kind of the, you know, the two minute elevator pitch, you know, kind of what you specialize in and you know how you could help some of some of my listeners.
Suzan Bond  
Yeah, so my specialty is I tend to coach newer execs, who are making that transition Because I want to offer them support during that time, although I coach more experienced execs too, but I would say most of my folks are somewhere between one and five years and their first or second role. I've got one who's been in a couple roles, but now the organization is scaling and they came to me because now they're managing people who they've never done that role. And they had they were like, Oh, wait, I have that's that thing we've been talking about, like, what's my value in working through asleep, like confidence stuff like the confidence and making that turn them I work with them on on loneliness, influence around the organization. And then sometimes it's around managing managers, which you know, is different than managing icees that is a different sort of thing. So it's all around those kinds of things amongst others,
Christian McCarrick  
Okay. And what would be the best way to contact you if people want to reach out to you to, you know, inquire about your services, or just kind of some Thing triggered something from the conversation and they want to follow up with you.
Suzan Bond  
I'm a Twitter lover who've been on the platform for 11 years. And so it's always a great way you know that folks can reach me at it's at Susan bond as she's ENVO nd I'm on the platform a lot. And I, my DMS are open. And I've been very lucky that I can keep them open but I answer questions folks write me all the time and I'm happy to answer questions there. You can also contact me on my website, there's a contact form on there. And then my email is Susan at Susan bond calm. I love talking about this stuff. So I love it when people reach out because I enjoy it so much. And I love talking with other people who are thinking about the topic so
Christian McCarrick  
excellent. And as usual, the book recommendations and everything will be on my show notes on this episode. Simple leadership.io. Susan, appreciate the time. I had a great conversation today. Thank you very much for joining the show
Suzan Bond  
It was great, it is the most fun I've had all day.
Christian McCarrick  
Thank you for listening to this episode of the simpler leadership podcast hosted by me Christian mckarrick. If you've enjoyed the show, please subscribe and don't forget to leave a review on iTunes. Full show notes and additional information can be found on simple leadership.io. If you know someone who would be a great guest for the show, or you want to share your own experiences, please drop me a line. We'll see you back next week for more technology leadership tips and advice as I interview more top software engineering leaders