Podcast: Play in new window | Download
Subscribe: iTunes | Android | RSS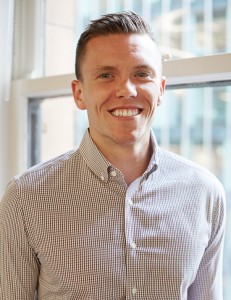 Dan DeMeyere is originally from Michigan where he earned his Computer Science Engineering degree from Michigan State University. After completing his Calc 4 final, he hopped in his Honda Civic containing everything he owned and drove straight to LA to find a front-end engineering position at a start-up. He worked at two small start-ups for two years before leaving LA to join thredUP in San Francisco as one of their first employees. 7 years later he's now the VP of Engineering for thredUP's Web & Mobile engineering teams. In his free time, he enjoys writing, traveling, and watching his Tottenham Hotspur play soccer.
Show Notes:
https://www.linkedin.com/in/dandemeyere/
https://twitter.com/dandemeyere
Kim Scott's Radical Candor Video
Clay Christensen's How To Measure Your Life
This episode was sponsored and recorded at Telmate.