I would love to have you on my show.  Please read on for more information and details.
What is SimpleLeadership?
SimpleLeadership (iTunes Link) specifically focuses on improving the craft of software engineering leadership.
As a VP of Engineering & CTO I am acutely aware of the lack of good resources available for new and existing software engineering managers.
SimpleLeadership is designed for both new and experienced software & technology managers who want to build high-performing teams, better motivate & mentor their employees, reduce attrition and advance their career. It is for people who want to go beyond just being a manager and become a true leader.
During these interviews I ask each guest to share their journey from individual contributor to software engineering manager and provide any guidance on the transition. I also like to focus each podcast on a specific theme related to the challenges of managing and leading software engineering teams & organizations. I usually pick something that I think you might be interested in based on a previous blog post, Tweet, etc. Feel free to offer a suggestion!
How will your interview help?
The intention of the SImpleLeadership Podcast is to present real and actionable stories from people who have navigated their way from being an individual contributor into a software engineering manager. We will also hear from experts on specifics of team dynamics, motivation, feedback, leadership and many more aspects of being a successful engineering manager.
The aim is to help others learn from our experience and hopefully avoid our mistakes!
What type of interview?
The interview will be audio only conducted via ZenCastr, a Skype like tool designed for podcasting. I will need you for about one hour, and I generally shoot for a podcast episode to be between 30-40 minutes in length. Your interview will be part of my free podcast series available via iTunes and my website: https://simpleleadership.io/category/podcast/ . You just need to make sure you're in a quiet place with a microphone (your computer's built-in microphone is usually fine) and preferably a headset (simple iPhone earbuds are normally fine) as this reduces feedback in audio recording.
If you are local to San Francisco, you can also come to my office in the Financial District. I have a nice little recording setup where we can have a casual conversation over coffee, tea or a beer with outstanding views of the San Francisco Bay as a backdrop.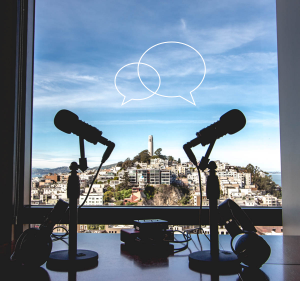 Interview Questions
If your a good fit the show, I will send you a list of topics we will cover in advance to help you prepare.
Next steps
Please enter your contact details and a short message below including any ideas you would like to talk about on the Podcast and I will try to answer your query as soon as possible.
Please let me know if you have any questions. I am excited to share your story and advice.
Christian